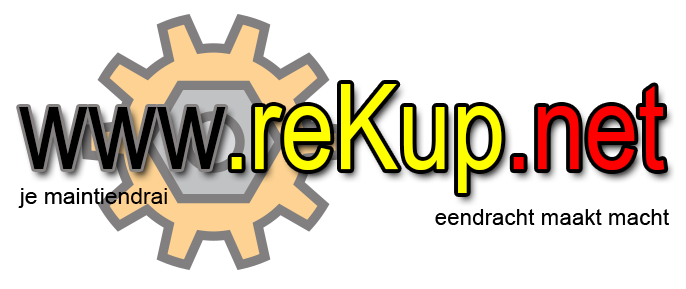 Welcome at www.reKup.net
Your Belgian search-engine for used, reconditoned & new parts for your car.
---
---
By filling in just one form, your parts request is instantaneously sent to a selection of all known dismantlers and parts-dealers in Belgium, Holland and beyond (+ 800 contacts!).

This is a free service, for both dismantlers and clients. You get directly in contact, without obligation and/or interference of third parties.
All agreements on price, delivery, exchange and/or warranty are your own responsability and out of control of www.reKup.net. We cannot be held responsible for the actions of participating companies.
If there is a suspicion of fraud, stolen goods or whatever, just contact the Police.
Use the form to start your search. A few tips:
double-check your email-address, this is the primary source of contact
give a working phonenumber during office-hours as backup
and most important;
give as much details as possible about the wanted part.
Vehicle Identification Number (VIN) contains crucial information for most brands.
---
All parts suppliers and specialists can sign up and participate.
Mail to eXpert@Auto-Moto.Link to register for free.
To support this service, we are looking for sponsors/donateurs.
In return our eternal gratitude, a notorious web link and all the demands first in your mailbox!
---
www.reKup.net is a (free) intiative from Erwin Obourdin
Free-lance cyBer-reKup-eXpert
mail at expert@Auto-Moto.Link
Trained marketeer, dismantler-specialist by experience and Internaut as hobby.
In collaboration with:

---